Activity Info
laptop_mac
Live Virtual Activity
replay Thursdays
End date: Jan. 5, 2023
---
---
Online Art Classes - Kids & Teens
This activity occurred in the past and is now expired
Online Art Classes - Kids & Teens
This free painting class is open for all ages. You are welcome to this class as a beginner as well. We will be doing a painting on nature and learn how to blend colors. I will be walking you through a few techniques to make blending easier. I have different versions of the same painting so it suits all ages.
Details:
Things you require:
Pencil
Eraser
Sharpener
Paper (Thick paper if possible)
Watercolors or acrylic colors
Brushes
Rough cloth or bounty (to clean brushes).
Feel free to join the class with whatever materials you have handy and you can still learn a few bits.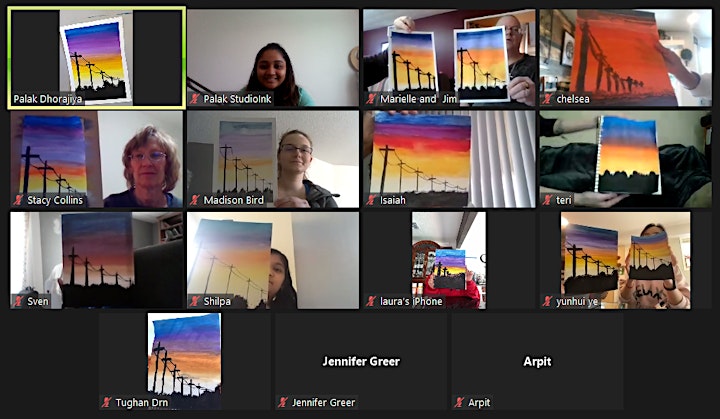 Hosted by Palak StudioInk
---
Disclaimer: This is a live activity. While we do our best to monitor content uploaded to and linked from our website, we cannot guarantee the quality, relevance, and suitability of live content. If you spot anything inappropriate, please don't hesitate to report this activity!
---
Related activities