Activity Info
group
Live In-Person Activity
local_offer
CAD $12.69 - $15.87
* Additional fees and taxes may apply
---
---
Throwback Cinema: HOME ALONE
This activity occurred in the past and is now expired
Throwback Cinema: HOME ALONE
Join Throwback Cinema for their holiday screening of HOME ALONE!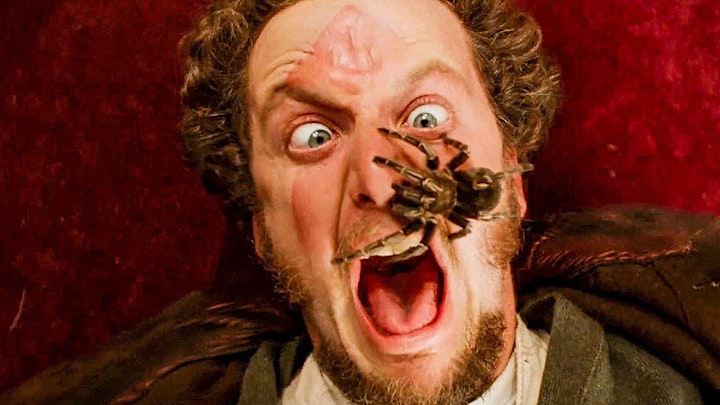 8 year old Kevin McAllister can't get any respect: his older siblings bully him, his cousins are annoying, and his parents are too preoccupied with preparing for their family Christmas trip to Paris. When he awakens in the attic and finds his entire family gone, Kevin realizes he'll be home alone for the holidays--but the notorious 'wet bandits' who've targeted his house to burglarize are determined to keep him company. Can Kevin outwit the burglars, and will his family ever come back? A smash hit when it was released 31 years ago, Home Alone became an instant classic and made Macaulay Culkin a kid superstar. Join us for the millennial classic Christmas movie and see Home Alone as it was meant to be seen, on the big screen! --CRYSTAL MADORE
About The Film
Throwback Cinema presents HOME ALONE
1990, 103 min. Rated PG
Directed by Chris Columbus
Starring Macaulay Culkin, Joe Pesci, Daniel Stern, Catherine O'Hara
Saturday December 11 at 4:00 PM
*This event will operate at full capacity!
As part of the provincial government's vaccine certificate program, which was announced in September, everyone will be required to show that they received both doses of an approved COVID-19 vaccine at least 14 days earlier in order to enter the cinema for this event.
Everyone must bring either their paper vaccine receipt or PDF vaccine receipt available online, along with photo ID to prove that they have been fully immunized.
Regular admission applies. For INDIVIDUAL MEMBERSHIPS ($350) and FAMILY MEMBERSHIPS, please email us at info@revuecinema.ca to get a ticket!
---
Disclaimer: This is a live activity. While we do our best to monitor content uploaded to and linked from our website, we cannot guarantee the quality, relevance, and suitability of live content. If you spot anything inappropriate, please don't hesitate to report this activity!
---
Related activities
location_on Revue Cinema , 400 Roncesvalles Avenue
Toronto, Ontario
M6R 2M9
---
---
mail
---
block
---