Activity Info
group
Live In-Person Activity
replay Everyday
End date: April 1, 2022
local_offer
CAD $0 - $41.75
* Additional fees and taxes may apply
---
---
Illumi: a Dazzling World of Lights
Illumi: a Dazzling World of Lights
Laval, Quebec
AN EXPERIENCE BY CAR OR ON FOOT
Illumi is a one-of-a-kind magical nocturnal adventure that dazzles visitors with thousands of monumental light structures.
For the 2021-2022 season, Cavalia presents a new Illumi where most of the universes and light structures are original, never-before-seen creations. Illumi offers an epic and imaginary adventure for kids and adults alike. Visitors travel to new and jaw-dropping worlds through a spectacular journey, on foot or by car. The fantastic three-kilometer route is absolutely mesmerizing. Cutting-edge programming technologies, high-definition projections that blur the boundaries of reality, and animatronic Jurassic creatures that immerse visitors in scenes worthy of Hollywood films also make Illumi the family event of the year not to be missed in Quebec. The tradition continues in Laval this fall with the 3rd edition of the largest light, sound, and multimedia show in the world!
Details:
Covid / Vaccine Passport Protocols:
The vaccination passport is mandatory for visitors aged 13 or over for the experience on foot. Wearing a mask or face cover remains mandatory for people 10 years of age and over in closed or partially covered spaces.
For more info regarding Ilumi's Covid-19 protocols, click here!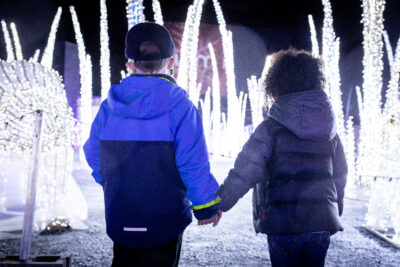 On Foot - A safe and clearly delimited three-kilometer route allows visitors to wander at will through each of the universes.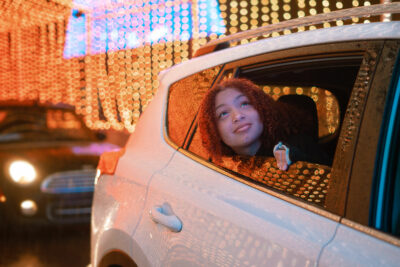 By Car - A new configuration of the car route allows visitors to experience the magic of this nighttime adventure, with their family bubble, cozied up in the comfort of their car.
---
Disclaimer: This is a live activity. While we do our best to monitor content uploaded to and linked from our website, we cannot guarantee the quality, relevance, and suitability of live content. If you spot anything inappropriate, please don't hesitate to report this activity!
---
Related activities
location_on 2805 Boulevard du Souvenir
Laval, Quebec
H7V 0A3
---
---
mail
---
block
---